#Alphablogbites D is for Discovery

Discovery.
Well, I guess the biggest discovery I have ever had was finding out that I was expecting my first child!
I was 21 in the middle of my nursing degree and I had been feeling rough for a couple of weeks, I originally thought I may have a urine infection and went along to the GP to get some antibiotics, which he gave me, but whilst I was there he did a blood test to check that everything else was OK, and to rule out a pregnancy….
I didn't give it much thought because I genuinely didn't think it was even remotely possible, I can remember it as if it was yesterday, I was doing a placement on the Children's Ward at our local hospital and during my break I telephoned down to the lab to get my results from my bloods, and that was the day my life changed forever!
I rang Asa, who was right in the middle of typing up his University dissertation that had a deadline of midnight, so we both went on to auto pilot until he finally finished at 11.30pm and then we both sat in silence.
Both sets of parents were in shock, mine originally thought I was going to tell them that Asa had proposed! but eventually they all came round to the idea, i'm not sure their reactions got any better with each child that we had, but it is our decision how many children we have and has absolutely nothing to do with anyone else (although there won't be any more!)
So that is my biggest discovery to date!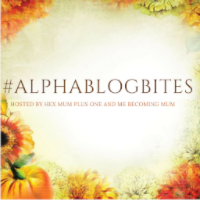 Loading InLinkz ...